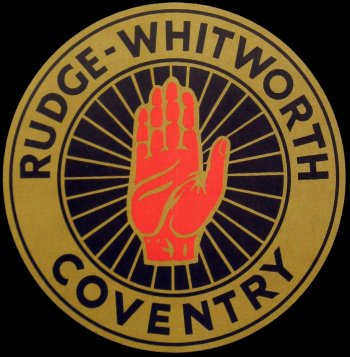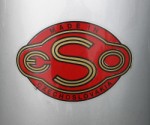 ---
Bikes Page 2
Douglas-DT Flat Twin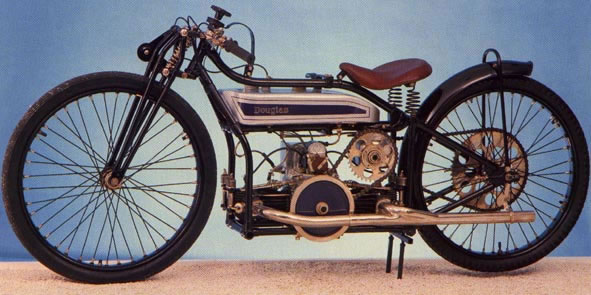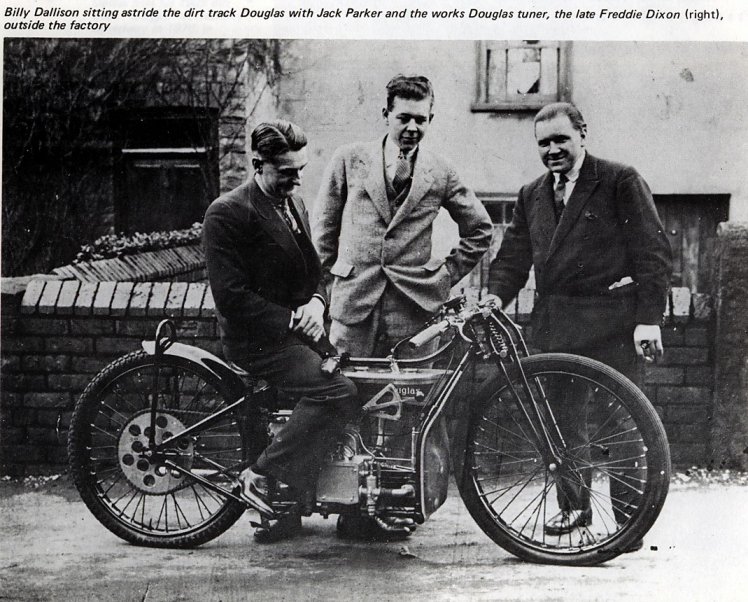 Freddie Dixon an important motorcycle man on Teesside. He was an all-round racer long before Speedway was born and he became an ace tuner of Douglas's 1929/30 so he had a tenuous speedway connection there . My friend Colin Greenwell (Teesside) says: Ernie Crust once told me Fred liked a drink and spent a few nights in a police cell sleeping it off. but on a morning he would be found tuning up the police cars!!
Freddie Dixon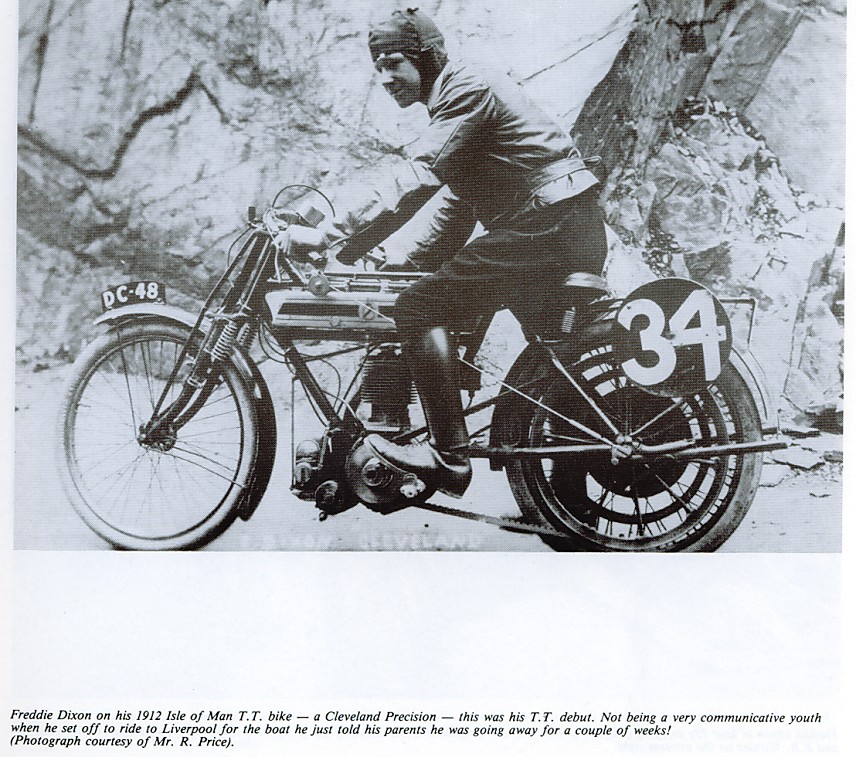 1912 Freddie Dixon Sitting Astride His TT Mount a Cleveland Precision, built on Teesside.
Gordon Byers Aboard A Douglas DT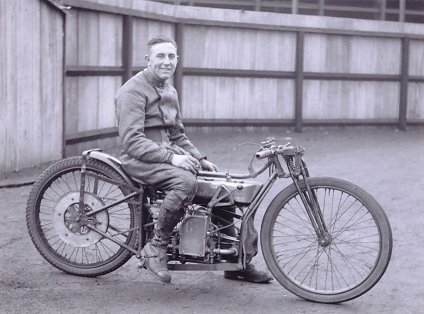 1929 Newcastle Rider Gordon Byers Aboard A Douglas DT. Gordon was born in Sunderland and rode at Newcastle in 1929 before being head-hunted by Wembley he then hit "The Big Time".
Fay Taylour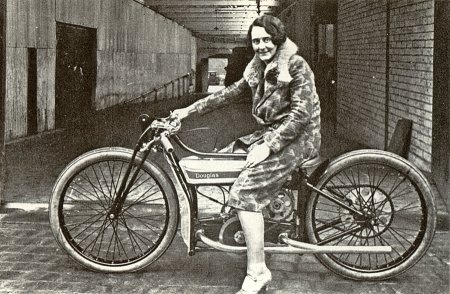 Speedways greatest ever lady rider also chose a Douglas
---
Harley Davidson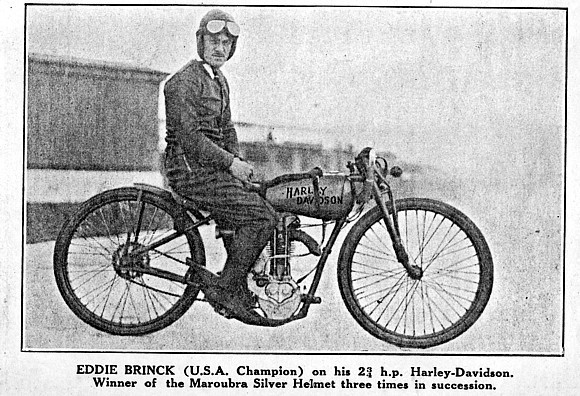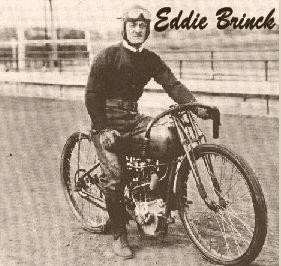 American Eddie Brinck
John says: Hard to handle? The bike I mean, not the rider! The handlebars look very uncomfortable. Not totally sure what bike this is but it could be a Harley Peashooter? If you can say what bike it is please let me know.
Neale Gentner has been in touch with some info about Eddies bike, Neale says: The Eddie Brinck photos on your site are of a pre-production 1926 'S' model 350cc Harley-Davidson, which came to be known as the Peashooter. The photo was taken in the USA, probably in early 1925. Peashooter Harleys are all single cylinder.
There are both 350cc models and 500cc models, production commenced in August 1925 (1926 models) and ceased around 1935. The dirt track 350cc models were primarily the S and SA , the dirt track 500cc models were primarily CA and CAC designation.
When the Aussies took speedway to Britain in 1928, the
winning
bikes they took with them were Harley Peashooters. Peashooters ruled the 350cc class for several years, the 500cc models were less successful, but more due to political reasons than being inferior. If you check, you will find
all
the early British speedway races
of any importance
, were won by Peashooters
John says: I had no idea that the Harley was so common in the UK in 1928 & 1929, I thought Douglas, Rudge and AJS were the main mounts. Thanks Neale for this info.
Harley Davidson


1000cc

V Twin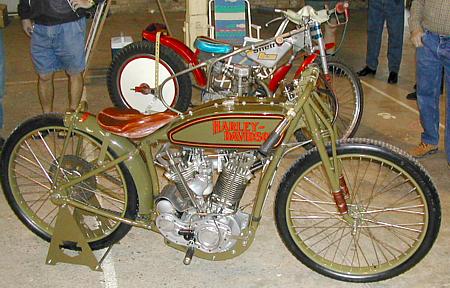 John says: Someone has fitted this "Big" V Twin engine into Harley's speedway frame for reasons best known to themselves!
1934

Harley Speedway Bike

500cc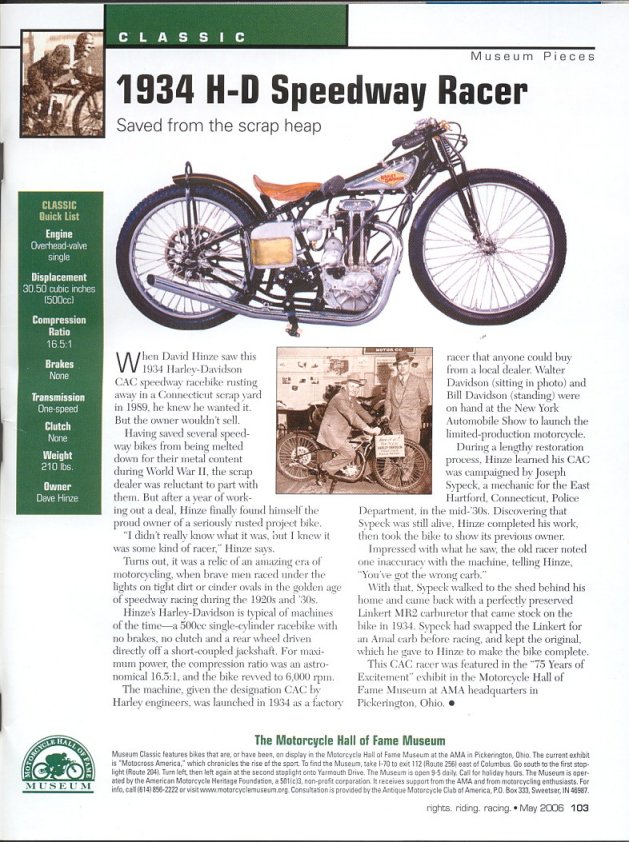 John says: The Harley engine in the above bike is very tall like a JAP. It would have had a long stroke developing big torque figures. This 1934 model looks a lot later than '34. I would have loved to see for myself how well the Harleys did in the 1920s.
Back To Basics
A

1928

Harley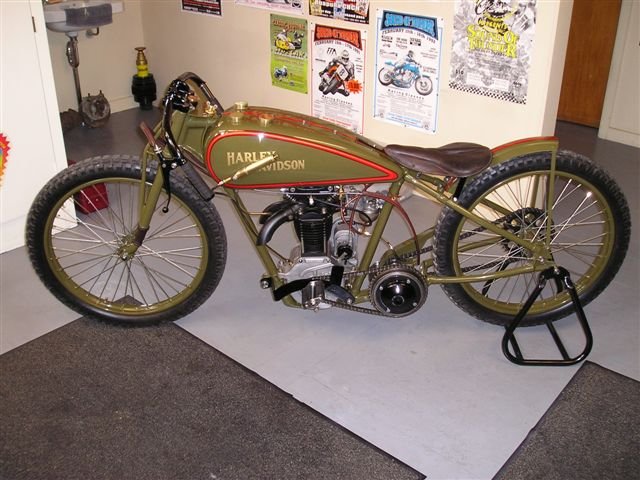 Frank Brookland from Invercargill in New Zealand has been in touch. The picture above is of his 1928 Harley which has just been restored. Pity Frank doesn't live in my native Geordieland as I would be knocking at his door asking for a ride on his brilliant machine.
---
Royal Enfield
John says: Another great British bike maker Royal Enfield, I owned one myself, in the late 1960s. The company were interested enough to develop a Dirt Track bike although they used a JAP engine for some reason when they had the know how to produce a RE dirt track engine of their own.. An engineers sketch is shown below: -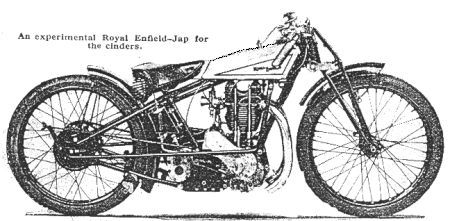 It is easy to look back with hindsight and say that if the great British motorcycle making factories had seriously got involved making speedway machines some of our bike companies like Rudge, Douglas, Royal Enfield, AJS, Matchless, Vincent, Velocette etc may have survived instead they all went out of business.
---
JAP
The speedway world was about to be shaken violently when John Alfred Prestwich (
1874-1952) started making a very long stroke 500cc single cylinder motor in the early 1930s.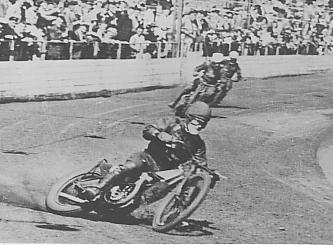 John says: Speedways first world champion: 1936, the Australian, Lionel Van Prague at the Sydney Show Ground, on a JAP. No-one could have forecast how JAPs would dominate speedway from the early 1930s to the late 1960s. The bikes were so good that many riders spent their entire career mounted on JAP motors.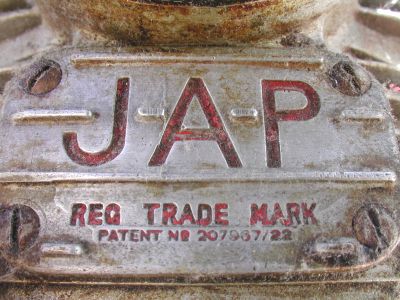 J

ohn Skinner says: John Alfred Prestwich (JAP), were arguably the best engine makers of them all? They were British, their factory was in Tottenham, London and they reigned supreme for many years from the early 1930's until the end of the1960's. My earliest speedway memory was of 1961 at Newcastle's Brough Park I was just a kid and I got there early. The riders came into the pits one by one and set their bikes up. The engines were warming up and the exhaust noise was brilliant but my main memory was the smell. I found out that it was Castrol R. I was hooked without even watching a race.
Martin Japs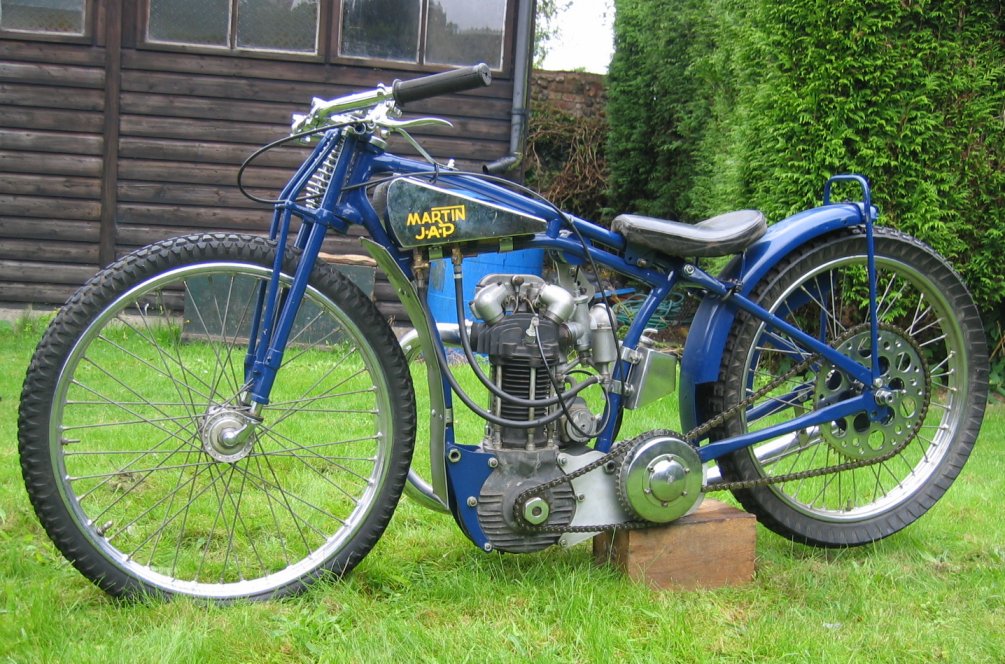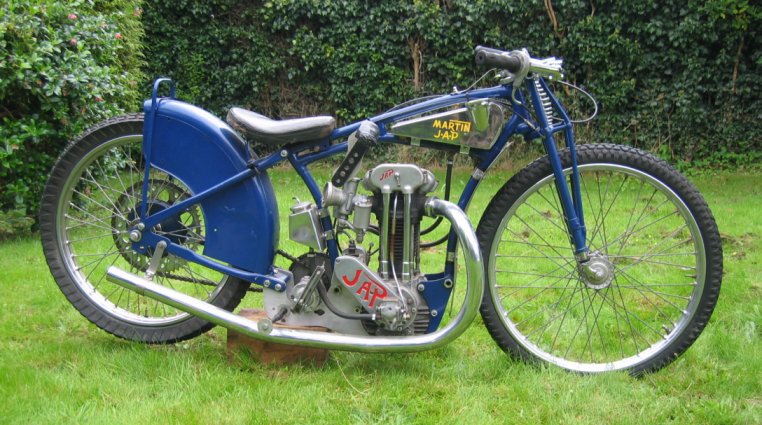 I am a great-nephew of Victor Martin, an ex J.A.P. employee who became a noted speedway bike manufacturer. He died before I was born and was largely disowned within our family after leaving his wife and his daughter, Doris. I was always interested in this mystery figure, but pre-internet the only information I found was the briefest mention of him in a Jeff Clews book about the J.A.P. engine Co.
My Dad recalled that Vic's younger brother Sid had been 'Secretary of West Ham Speedway'. Vic is believed to have owned one of the first (if not THE first) Ford V-8's in the country. And crashed it.
When Vic died he bequeathed the business to Doris, who by then had married one 'Nobby' Attwell. The business ran until the early 1960's when Nobby and family sold up and emigrated to NZ.
Fast-forward about 50 years to when I started digging in earnest. The first thing I found was sales posters giving the specifications of 'Martin Rudge/Comerford' bikes. A long-retired rider now living in France (Reg Fearman) sent me photocopies from a 1936-ish London paper showing guests at a West Ham Speedway celebration dinner and there were photos of Vic and Sid ('Director and Chairman'). The first pictures of Vic I'd ever seen. Reg also put me in touch with Pete Sampson of the Speedway Museum. As a novice rider Pete also worked for Nobby at Martin's and sent me a helpful and amusing letter.
In Johnny Hoskins's book there is a photo of JH and Vic, whom he (Johnny) describes as 'my partner'.
Bruce Castle Museum in Tottenham have a J.A.P. Martin machine and I was surprised to see how many have survived worldwide. The BC museum forwarded some old newspaper photos of the inside of the Martin offices (date and source not given) in which I was delighted to recognise my dear old grandad, Sid. There was another Sid (King) who'd worked for Nobby, and I spoke to him by phone. He was delighted to talk but he unfortunately died very soon after. His own immaculate J.A.P. Martin was auctioned subsequently.

I made pilgrimages to the former J.A.P. premises just before the facade was knocked down, and to the Martin Co site (Elmhurst Ave, now cleared). Have also made contact with one or two of Nobby's descendants, in NZ, and Oz, and here in the UK. But I remain convinced that there must be lots more information out there about Vic and his business. And he was a leading figure in the early development of J.A.P.'s speedway engines.
Surely as an internationally-known manufacturer the Tottenham newspapers must have reported on the Martin business from time to time. Ditto Speedway magazines and papers. The odd artefacts turn up now and then such as 'Martin' timing discs.
Can you suggest any enthusiasts, establishments or knowledgeable persons who could assist in rooting out information about J.A.P s and Martins speedway involvements?
Cheers,
Gerald Martin
S Gloucestershire
1939

Martin/Comerford
With A JAP Engine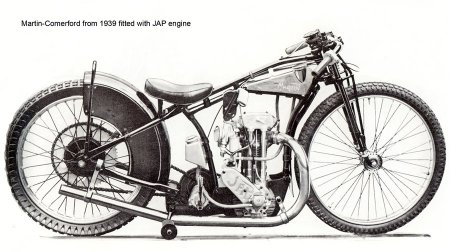 ---
Small diversion from Speedway here, the late Mr. J.A.P. was more than a grease monkey making engines for bikers. Here is his entry from Who's Who courtesy of Carrick Watson:

John Alfred Prestwich

(
1874-1952)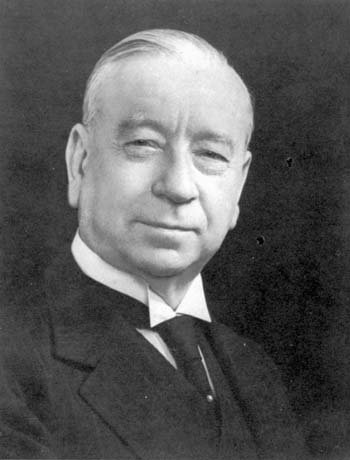 John Alfred Prestwich: A British Engineer
Founder member of the Prestwich Manufacturing Company, established in 1895, Prestwich was an engineer of outstanding ability, who constructed some of the finest cinematographic apparatus of cinema's first decade. He is best remembered today, outside of film circles, for the 'JAP' motorcycle engine, so named from his initials. John Alfred Prestwich was born in Kensington, London, and was educated at the City and Guilds School and the City of London School. Aged sixteen, he started work with S.Z. de Ferranti, maker of electrical apparatus and scientific instruments. After two years he was articled to a firm of engineers and left aged twenty to start his own business, making electrical fittings and scientific instruments in a glasshouse in his father's garden. He was associated with the firm of W.H. Prestwich, London photographers; possibly W.H. was his father. In 1896 John Alfred Prestwich teamed up with William Friese Greene to patent and construct a projector with twin lenses (arranged vertically) to provide projection from one lens while the film was being pulled down ready for the other, one of many early film devices intended to ensure that there was always an image on the screen, thereby eliminating flicker. It was promoted in 1898 but as with all machines requiring specially-printed films, it had no influence on the development of cine technology; the solution to the flicker problem was resolved in other ways.
In November 1897 Prestwich was selling the Moto-Photograph apparatus - which W.C. Hughes had previously sold as the Moto Bijou Living Picture camera, but which had been designed by one of the Prestwich family; probably John Alfred, since it shares the same mechanism as his Duplex machine produced with Friese Greene. It was awarded a silver medal at the Glasgow International Photographic Exhibition. Another member of the company was E.P. Prestwich, who seems to have undertaken most of the firm's limited motion picture production, including Queen Victoria's Diamond Jubilee procession (1897), views of the launch of the Albion (1898) on both 35 mm, and 60 mm for the Duplex machine; W.G. Grace's Jubilee Procession at Lord's Cricket ground in July 1898, and one of their few fiction films, The Artist's Model (1898). From 1897 the firm also sold three models of projector, with a superior fast-pulldown mechanism, and in 1898/1900 produced the 'Junior' amateur outfit for 17.5 mm film, also sold by Hughes as 'La Petite', and a reversing projector for showing films backwards for comic effect. Under J.A. Prestwich's guidance the firm rapidly expanded and was soon engaged in a wide range of engineering products, most notably connected with the motorcycle industry. For nearly two decades he invented, designed and manufactured cinematographic equipment including cameras, printers, mutoscopes, cutting and perforating machines, and projectors, including the Bioscope projectors for the Warwick Trading Company and Charles Urban. The firm later became known as J.A. Prestwich Industries Ltd, and was absorbed in 1964 by the Villiers Engineering Company.
JAP
Mark 1 Rotrax
1950's
The all British JAP in a mark 1Rotrax frame 1950's
. Vic Ridgeon's bike is
in my opinion the best looking speedway bike of all time. Can you disagree? Thought not. It is beautiful is it not?
Rick Newlee from Arizona USA has been in touch, he says. I agree with your assessment of the MK1 Rotrax in chrome, as being the Worlds most Beautiful Speedway bike. Ours always gets a great deal of attention and lots of comment and praise when shown. My restoration of that bike was a labor of love. Even Vic loved it when I sent him photos.
John says: You did a great job on the bike Rick. Rick has his own website www.azspeedwaymuseum.com check it out.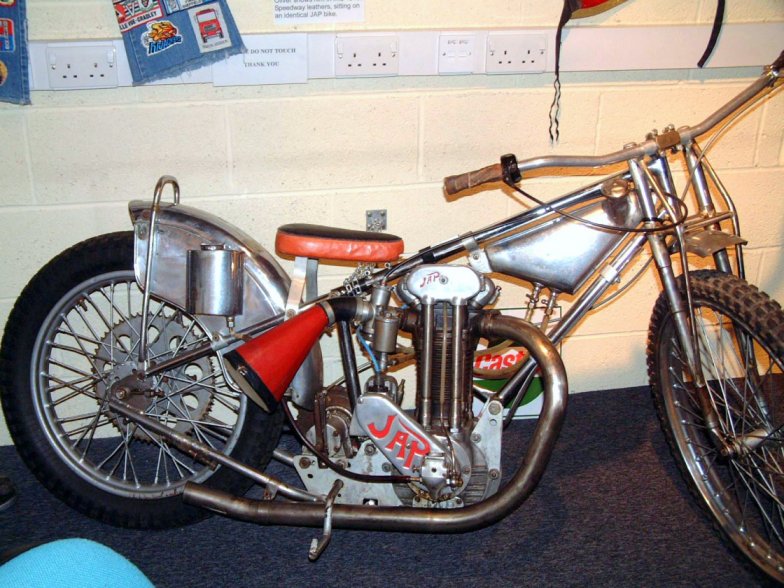 ---
ESO
The British JAPs were doing fine, unchallenged by any other manufacturer until the Czechoslovakian ESOs came along in the 1960s. ESO translates from Czechoslovakian as "ACE" in English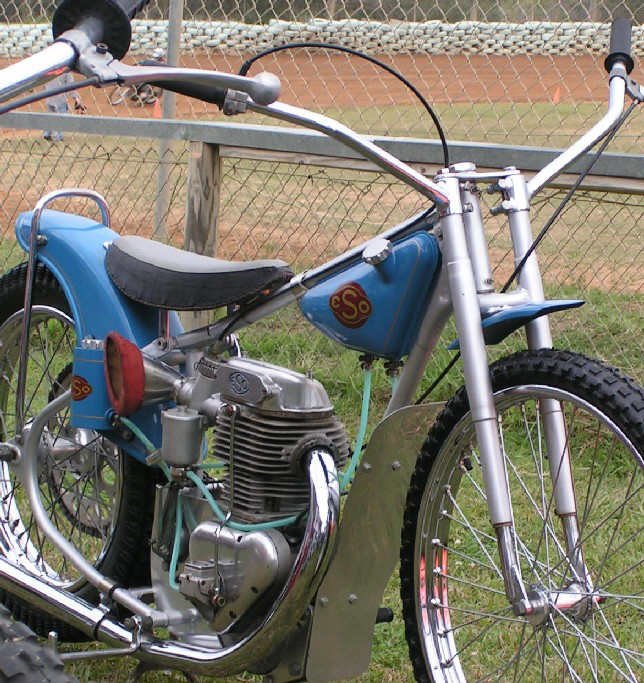 The ESOs were noticeable for their trademark two piece clip on handlebars and shorter cylinder. The coming of the Czech made bikes sounded the death knell for the British JAP company. ESOs proved to be cheaper to run, more reliable and above all proved to be easier to ride than the ageing JAP.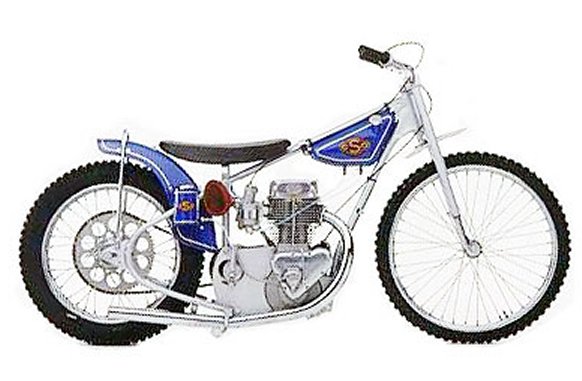 The 1960s ESO. The ESO company merged with the other Czech bike company JAWA and the ESO name was replaced by JAWA
---
Jawa

890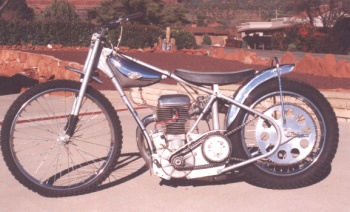 Jawa 890 The first Jawa after they merged with the E.S.O. company. Look out JAP you now have some serious competition..... Too late!! They didn't listen! and the JAP era was soon to be over.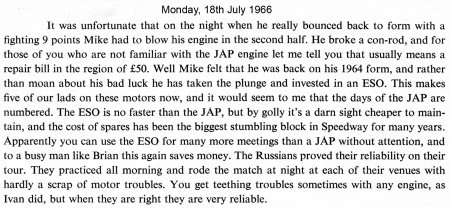 Jawa rules the roost in modern times.
---
Bikes Page 1 Bikes Page 3 Bikes Page 4 Bikes Page 5 Bikes Page 6 Bikes Page 7
---
The contents of this website are © and should not be produced elsewhere for financial gain. The contributors to this website gave the pictures and information on that understanding. If anyone has any issue or objections to any items on my website please email me and I will amend or remove the item. Where possible credit has been given to the owner of each item.