---

Well Wishes

80th Anniversary
17th May 2009

Newcastle Speedway 1929--2009

Gordon Byers

1929

Newcastle Speedway reaches its 80th milestone on Sunday 17th May 2009. The recent death of Gordon Byers in December 2008 has robbed us of the last rider to take part in our inaugural meeting 17th May 1929. Sunderland born Gordon, won the first ever race at the new venue, Brough Park. He lived for many years in the Newcastle suburb of Gosforth.

---

1938/39

Kid Curtis With Oliver Hart
1938/39 Kid Curtis with Oliver Hart on the outside. Some say this is how good speedway should look. The bigger wheels and wide handlebars lent themselves to this kind of style (leg trailing) on the corners. Bring back the old style bike parts and racing should look like this again.

---

1938/39
George Pepper
1938/39 George Pepper. A star Newcastle man in the pre-war days. George was one of many Canadians plying their trade in the UK in the 1930's. He was also a pilot. He joined the RAF and met his death behind the controls of a war time airplane on a training flight.

---

The 80th Anniversary Meeting
On 17th May 2009

Rider
Current (2009) Team and comments

1.

Bjarne Pedersen
Ex Newcastle, now a Grand Prix rider with Elite League Poole
2.
Travis McGowan
?
3.
Daniel King
Highly ranked Englishmen now with Peterborough brother of Newcastle's Jason King
4.
Jason Lyons
Ex Newcastle now top Premier League with Birmingham
5.
Rory Schlein
Elite League
6.
James Wright
Elite League
7.
Leigh Lanham
?
8.
Kevin Doolan
Top Premier League rider with Workington
9.
William Lawson
Ex Newcastle, now top Premier League rider with Berwick
10.
Kenni Larsen
Current Newcastle
11.
Jason King
Current Newcastle
12.
Steve Boxhall
Current Newcastle
13.
Trent Leverington
Current Newcastle
14.
Derek Sneddon
Current Newcastle
15.
Craig Branney
Current Newcastle
16.
Casper Wortman
Current Newcastle
---
1940/50's
Ken Le Breton
AkA The
"White Ghost"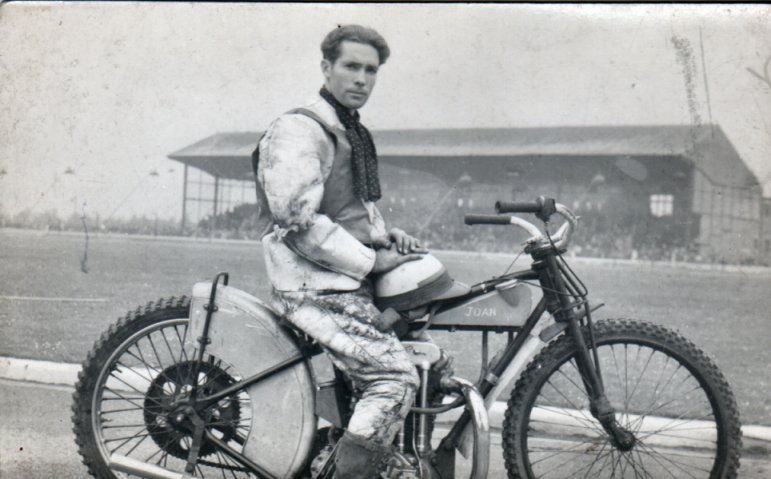 Ken called his bike Joan after his wife. Her name is on the side of his bikes fuel tank. Ken rode for the Diamonds in the 1940s. His claim is for the most Charismatic Newcastle rider
---
Ivan Mauger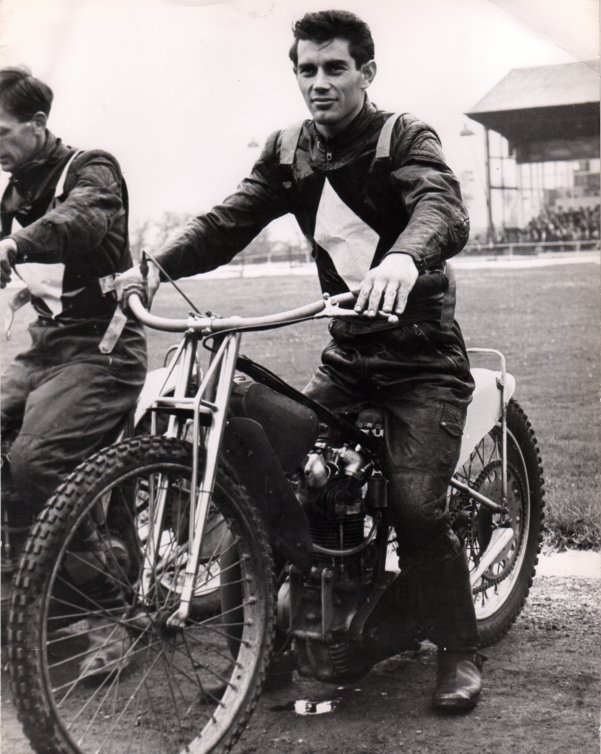 1960's Ivan Mauger, the greatest Newcastle rider of all time, (with all due respect to Ole Olsen, Anders Michanek and Nicki Pedersen)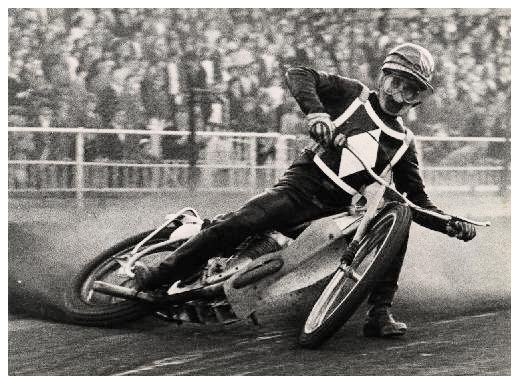 Ivan's easy style, poetry in motion.
---
1970's NL Best
Joe Owen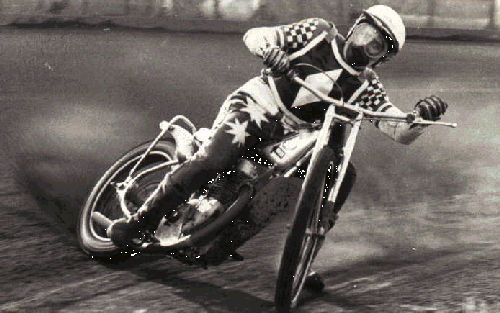 ---
David Bargh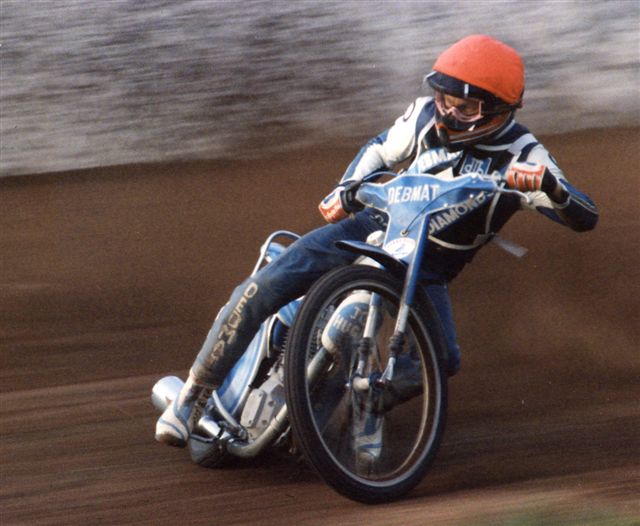 1980's David Bargh, Newcastle's second "great" from New Zealand
---
1998 Nicki Pedersen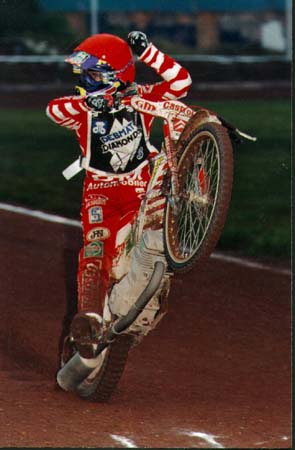 ---
Newcastle's Pedersens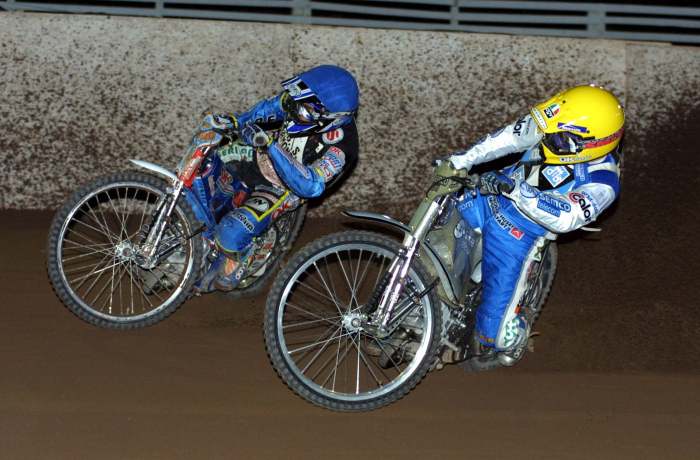 Newcastle's Pedersens: Bjarne outside and Nicki inside
---
2001 Bjarne Pedersen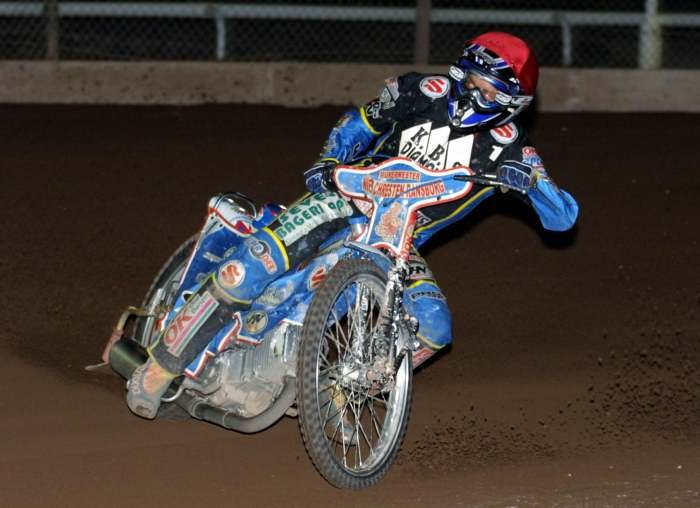 2002/2003
Kenneth Bjerre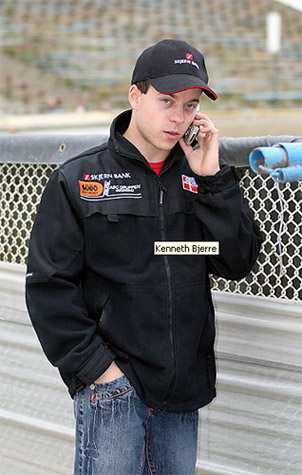 Apologies to all of the riders I have left out on this page. Why not email your wishes for the current line up and the Anniversary meeting on 17th May 2009.
---
Well Wishes For The
80th Anniversary
(On 17th May 2009)
"I would like to wish Newcastle Speedway all the very best for the their 80th. season, lets hope its a successful one and the team goes from strength to strength, wish I could be there on the 17th May.


"

Howay the lads", good luck".




Mike Watkin




England
I would like to say "Happy Birthday" to Newcastle Speedway on it's 80th.anniversary of Speedway starting there. I raced there from mid 60s. till early 70s. With Wolverhampton, Cradley Heath, and Hackney, and it was always" bumpy" along the straights. I was "told" that it was at this track that Ivan Mauger first learnt to cheat at the start?? I'm sure he didn't cheat, well I think I'm sure. Ha Ha
Best wishes to you all that are at this meeting, and all the supporters over the years.
From this "Bonnie lad
Bob Andrews.
New Zealand
I have a cousin that lives in Newcastle, so I feel related.
Re. your 80th birthday special due at Newcastle on May 17th 2009. I wish you every success as a former promoter at Brough Park in l970, on behalf of Allied Presentations, and the discoverer from Norway, of Dag Lovaas who went on to be a world championship finalist with Reading. Ex-Diamond, Dave Gifford is a near neighbour of mine at New Plymouth some 15ks away from my home at Waitara, New Zealand and I'm sure he will also wish you well. Had he been alive today, I know that my father, Johnnie Hoskins, would send his greetings. Johnnie ran Newcastle pre-war in the days of George Pepper and Syd Littlewood and revived the track in l946 with Jeff Lloyd as the star. I wrote a column of my experiences during that l970 season at Newcastle for the Classic speedway magazine due out on June 8th this year. It should be a very interesting read indeed.
All the best on May 17th.
Ian Hoskins
New Zealand.
So Newcastle Diamonds - does that include the 1949 Magpies ? - celebrate their 80th Birthday on the 17th May.
Newcastle Brown, very nice. Newcastle represents Sweet and Sour for me. Sweet when I opened Brough Park with Mike Parker in 1961. Sour when he pinched the promoting rights in the winter of 1962. All's well that ends well as I am now a contributor to John Skinner's web site
www.defunctspeedway.co.uk
which he operates from Newcastle. You can read there what I have to say about Mike.Parker. and much more. I take this opportunity of wishing you all a wonderful evening's entertainment - I'm sorry I can't be with you but I was in the City in April meeting up with John.
Reg Fearman
France
Just a line to say hope everything goes ok at the 80th bash.
I know dad would have been first in the queue to get in.
Here's to the next 80 years.
George Winstanley (son of the recently departed: Jack Winstanley).
England
I suppose anniversaries are a good reason to jog the memory (writes Dave Gifford), to look back in time and perhaps reflect on past events, some good, some not so good, but events that were all part of life's rich fabric. I hope you don't mind if I recall some of those memories that I have of my time spent in the Geordie Heartland back in the swinging sixties.
Good memory number one; Well I think getting my first maximum is a pretty good way to start. We were at home to the Glasgow Tigers, a wet and windy night and I had three wins in the bag and just one more to get. I was partnered with Russ Dent in that final ride and had an outside gate but I cannot recall the Glasgow pairing. Anyway, the tapes went up and old Russ decided not to turn until he reached the fence in the middle of turn one while I, being a complete plonker, had decided to go for a blast around the outside. The result was that I got hung out to dry and was stone last coming onto the back straight but the red mist came down and I was in front by the time we hit the main straight and managed to stay there. Nice feeling.
Not so good memory number one. Another maximum night only this time it wasn't for me. It was for the Great Dane. We were at home to the Wolves and my last ride was with Ole in either heat 12 or 13 and he was on his first maximum. He made a good start and hit the front leaving me and my old mate Bob Andrews to scrap for second which for me was vital because of the bonus point. Ole never looked back to see if he could give me a hand, I think at that stage of his career he thought "team riding" was something you did when all the riders got on a bus. Coming to chequered flag both Bob and I were still at it and right on Ole's back wheel as we neared the finish line. When we crossed it the Dane threw both arms in the air in celebration but the trouble was that once you release the throttle on a speedway bike the engine becomes a brake and Bob and I had to take very hasty evasion to stop from riding into him. We were not impressed and had a quiet word in Ole's ear once we got back to the pits. Gotta be the dumbest stunt I ever saw!
Time for another good memory, the Test Match against England at Brough in 68. What a privilege that was, to be part of a line up that included Ivan, Briggo and Ronnie Moore, who I am sure was the most naturally gifted rider to grace a speedway track. I was partnered with Ronnie who had been brought out of retirement to ride in the series and although he had been kind enough to offer me a few words of encouragement back in 62 when I was riding at Palmerston North I was a complete stranger to him. What do you call someone of that stature, Mr Moore, Sir, God even? I was at a loss so I resorted to mumbling about the choice of gates when we went out for our first ride but he quickly pointed out that he had never even seen the place before and it might be best if I took the gate that I wanted. As I was to learn later that was a fairly typical gesture of Ronnie who truly was a legend. The match didn't get off to the best of starts though, Briggo was late arriving from a Continental meeting but did make it in time for his first ride only to go crashing into the fence on the pit turn. Ronnie crashed and broke an ankle in our second ride, Ivan's frame broke and we had to wire it together so that he could keep riding but we managed to hang in there for a win. We went on to win the series, I believe it was the only time we achieved this at the highest level. Magic!
Not so good was the memory I have of waking up in an ambulance driving into Newcastle Hospital. We were riding against the mob from the zoo and apparently I clashed with Tommy Roper going into the pit corner and ended up in the fence. I don't recall any of it but as soon as I came to in the ambulance I made the driver take me back so I could ride in the second half which was not a very smart move, instead of seeing one set of tapes I saw three and rode like a Wally. I don't think concussion had been invented back then, the worst you could get was a bump on the head!
So many more but I've gone on for long enough. I have heard of those days referred to as a Golden Age of speedway, I don't know if they were or not and perhaps it's for others to judge but I can assure you that the memories I have are Golden and mean so much to me. I was honoured to ride with superb team mates and privileged to be able to pull on a Diamond's race jacket every Monday night and hear the roar of the greatest speedway fans ever! Thank you and enjoy the party!.
Peace, giffy
New Zealand
Hi to all the Newcastle fans.
Raye and I will always be grateful to Mike Parker for bringing us and our family to England and Newcastle in 1963.The 1963 season was very good and I won the Provincial League Riders championship in my first year for Mike and the Newcastle fans. We won the PL League for the fans in 1964 and I got the PLRC again so 1964 ended on a great note for Newcastle Speedway. I knew all the rows Mike and the other PL Promoters had over the winter of 63/64 with the Speedway Control Board. That row concerned the National League tracks insisting Wolverhampton as winners of the PL championship in 63 move to the NL in 1964.
At that time there were 14 tracks in the PL and all attracting excellent crowds and there was great racing because most of the PL riders had huge ambitions, in contrast in the NL there were only 7 and none of them were getting good crowds because the racing was boring in that league.
Bottom line is that Mike and his other PL Promoters had a meeting with the top PL guys at Cradley Heath a couple weeks before the start of 1964 to tell us they were going to run black and without licences from the Speedway Control Board. That meant we also would not have licences. They assured us that it would "all blow over before the World Championship Q/rounds began" Later we all realized that they were lying and they never intended to link up with the SCB. They were all doing well financially without paying licence or permit fees.
That in a nutshell is when Mike and I started to fall out and it compounded when he would not let me go to Practice for my first World Final in 1966 and the same for 1968.Add to that the fact that both Mike and me had very strong personalities so we were bound to fall out sooner or later. That was when I put in the transfer to Belle Vue but if the Newcastle Promotion had changed I was happy to stay with Newcastle to the end of my BL career but contrary to opinion I never ever fell out with Mike over money. He paid myself and all his riders what was quite good money for that period and Mike never owed any of the boys money.
I have to say that Mike was one of the Promoters who got the Provincial League started in the late 50s and was the person most responsible for the formation of the British League during the 64/65 winter. That was when Speedway really took off and was great for the next 20 years or so. Speedway really needs another Mike Parker who was never afraid to tell the authorities and the other Promoters exactly where they were going wrong and what they should be doing to get it right. Mike was also very much a visionary and knew where he wanted the sport to progress. I accepted all that but I still needed to get away from him.
However, despite my occasional arguments with Mike I really enjoyed riding for Newcastle ,the fans there were great and Raye and I still have a lot of friends there.
Within the first couple of meetings in 1963 I met Gordon Stobbs. Soon after Gordon and Margaret started to go to away tracks to help me. Later Gordon became my full time mechanic and was my main Mechanic until I retired in 1985.They are great friends of all our family and have visited us on the Gold Coast in Aussie. Raye and I stay with them when we are on our UK northern trips. Gordon was absolutely the most loyal mechanic in Speedway, he knew my moods, dislikes, likes etc and he got to know if I was going to win a meeting or just do some experimenting for future meetings. We could go to a track in Europe for the first time and he would put the gear on, the wheel base, the ignition settings etc etc for me that was accurate 9 times out of 10. Gordon usually got to those Cities several hours before me and he made sure we got rooms on the quiet side of Hotels. In the last few years Gordon has come to my training Academies in the North. Gordon was most certainly a plus from my Newcastle years.
Jack and Eileen McClurey became very good friends, Bob Hall who ran Lowrys Shell garage was a great help to all the team and also Les Cummings. Bob came with us to my first World Championship win in Gothenburg in 1968 so it was very much a combined Newcastle effort.
The years I spent at Brough Park were great. The Geordie fans were encouraging to all the boys and we all could feel it. There was great team spirit in the 60s and the Stadium was always full on Monday nights. Eddie Glennon was an excellent Team manager who had a rapport with all the boys. The team changed a bit from 1963 until I left at the end of 1968 but there were several who were in all those years and we quickly accepted and new guys
The Evening Chronicle used to have a special edition every Monday with two back pages. They used Spencer Oliver's photos and Sam Brook's done the write ups. Then Tues Morning there was half the back cover. Spencer would go home after the meetings, develop his photos and take a selection to the Chronicle before 1am and Sam would do the story.
Tom Graham Snr was Mikes right hand man in Newcastle ,George English Senior and his Wife Joan with Jack Hewlett ran the supporters club, Ivan Stephenson was the Pits Marshall
Those were great days for Newcastle. Even today the first results I look at in the Speedway Star are Newcastle's meetings, Then Belle Vue. Then it used to be Exeter and Hull. sadly Hull does not look like starting again but hopefully Exeter will be away again in 2010.
Best wishes from Raye and myself and our family to all the Fans, Promoters, officials and the riders for the Diamonds 80th Birthday today.
Ivan
---
The contents of the site are © and should not be reproduced elsewhere for financial gain. The contributors to this site gave the pictures and information on that understanding. If anyone has any issue or objections to any items on the site please
e-mail
and I will amend or remove the item. Where possible credit has been given to the owner of each item.
Home: